Surprised to see me here? I am too. Apparently I suck at blogging and keeping a schedule for myself. I remember the good old days when I actually used to post once or twice a week, *sigh* I'm afraid to say those days are long forgotten. BuT to make amends, I'm going to try to post at least once a week( fridays or tuesdays) and try to get better at replying to comments on time. I mean chances are none of these are going to happen, but oh well at least you can say I tried 😀
So the moment we've been waiting for… WHY DID I ABANDON THE BLOG?! You already know by the title but I'll tell it again- S C H O O L. The wonderful *clenches fists* education system has deemed it exam time right after the December holidays so I've been EXTREMELY busy. Since the school thinks every season is exam season I HAVE TO STUDY. the pain, oh the agony. From – opening textbooks every Monday, to flipping through the pages wondering how in the world I'm going to learn this, spending more time crying than actually studying, texting friends every five minutes asking them when in the world did we learn all of this, and getting homework with that too(the nerve) – all of these things have very sadly become a part of my regular routine. THE WORST PART? this goes on for 7 whole weeks. This is all normal of course, I mean it's been going on for the whole year already, but I always find the final stretch of exams to be the worst. But I'm almost done with the school year. ( 3 MORE MONTHSSS ) so I'll just have to push through for now. So yes, I hope that explains why this blog has become so stranded, and I am indeed sorry for that :((( Don't worry though this *hopefully* won't happen again because my fellow homo sapiens, this time I HAVE A PLAN. ( but there's still a 48.7459375% chance it will) .
Since I've already spent so long talking about school,( a topic most of us would rather not think about) let's talk about something way more cooler – BOOKS. I finished the raven boys and it was pretty great at the end! I have become very attached to the characters and IF THEY GET HURT IN THE NEXT BOOKS I'M GOING TO HAVE A VERY FIRM TALK WITH MAGGIE STIEFVATER. the swords are kept ready.
welll here's something even more exciting.. I WENT TO THE LIBRARY. AFTER SO SO LONG! and I got a LOT of books!! I mean king of scars, these violent delights AND strange the dreamer? What more can I ask for?! I also saw a sad and lonely copy of a sky beyond the storm sitting in the racks all by itself, so I couldn't possibly leave it alone there could I ?? I'll just avoid the overflowing tbr pile staring at me and reread the book and sob for hours on end.. no harm there right? *nervous laugh*. Also I just finished the cruel prince series in two days AND I AM NOW HIGH ON FANTASY. I never expected to love it so much but at this point all I can think about is Jude and Cardan. Is this a problem? Yes it is indeed.
Well anyways that's more than enough rambling for one day, and the title demands we do a Q&A post so that is what l shall proceed to do now😌
Unicorns or Dragons?
HOW CAN ONE CHOOSE?! but unicorns because unicorns are sparkly. ( I've been doing homework for the past two hours and my brain is dead. can you tell?)
A book series you want to read soon?
The Witchlands series by Susan Dennard! I just got it from the library and I'm so excited!!
name any underrated book.
Vengeance road by Erin Bowman. A western story with an awesome lead, it was such a cool book!
What foreign language(s) would you want to master and why?
French or German! I learnt a bit of German when I was younger along with my mom, so I'd love to continue with that. And French because I have this particular friend who likes to annoy me texting me in French and it is PAINFUL going to google translate every.single.time. But it also seems like a fun language to learn!
What's your most embarrassing moment? *I want some dirt*
Yikes I can't think of anything. My brain is seriously rotting.
What's your favorite holiday?
Deepavali! I mean an overload of sweets and snacks more than I could possibly eat? YES PLEASE.
What are your top three biggest pet peeves?
I'm not really picky on pet peeves or anything, I mean I've dog eared my books many a times (yes I'm THAT kind of a person) and I do have a lot of annoying habits but if I had to choose-
Being late. please don't be late. I could've spent the ten minutes I wasted waiting for you to search obsessively on pinterest for Jude and Cardan fanart.
SLOW INTERNET. SLOW INTERNET WILL BE THE DEATH OF ME.
Saying "No Offense". We all know you meant it as an insult. We really do.
What would your dream vacay consist of?
Waking up late in the hotel, sightsee a *little bit*, then travelling to all the bookstores in that area, eat, eat and EAT, then I read, read and READ. AND NO SLEEP FOR ME PLEASE .
What's the last lie you told? *mischievous grin*
I'm going to study for the Social Science exam on Tuesday. uGh aS iF *proceeds to re-watch clueless*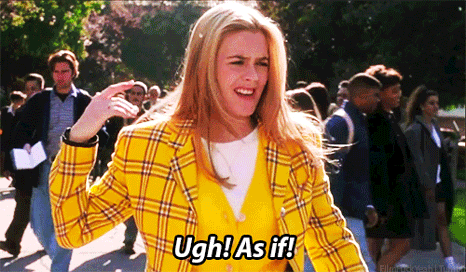 What's your absolute dream job?
becoming the defense against the dark arts teacher in hogwarts.
What is your favourite TV show and movie?
Movie – La La Land or The Greatest Showman ( I'm big on the musical stuff ) TV Show – avatar the last airbender
The next book/book series you want to read?
*cries in never ending TBR* a few of them are – these violent delights, we are not free, the dream thieves, and city of fallen angels!
Any book you think is over-rated?
Red queen… That's a controversial one haha. I was really enjoying at the beginning but sadly I felt like the plot twist at the end was too rushed and random. Also the Characters weren't anything special
.
Your favourite author?
I have to say Rick Riordan for this. How can I not? I've loved every single book he's written and PJO will forever be iconic.
Which one is better in your opinion: Vampires or Zombies??
VAMPIRES. not the Edward Cullen stalker type vampire though because yikeess.
One fictional/fantasy world you'd choose to live in for the rest of your life?
Hogwarts! I want magic pls, how have I survived so long without it? I want to learn how to flyyy and make potionss ughhh WHERE IS MY HOGWARTS LETTER ALREADY.
Where do you see yourself in ten years from now?
absolutely no clue haha, I have no idea on what I want to be in the future and really don't have any plans or anything lol. BUt hopefully I'll be living in a castle and have a HUGE library.
Does your family/friends know about your blog?
Yup! My family knows about it and most of my friends do too!
What's the happiest thing that happened to you last year?
I got my very own bookshelf! *squeal* I used to store all my books in drawers and it was miserable but my parents finallyy caved in and I got myself the bookshelf of my dreams at last!!!
Favourite T.V show?
AVATARR THE LAST AIRBENDERRR. I've watched this one a gazillion times with my brother and it is PERFECT. the characters, the plot and the final episodes? ALL AMAZING>>
What's your favorite genre to read?
FANTASY ALL THE WAY. I adore historical fiction too, but fantasy shall always reign supreme.
What was your favourite book you read this year?
I CANNOT CHOOSEE, but maybe clockwork prince because jem and will. yes. that is all I need. 🙂
Introverted or Extroverted?
Ambivert! but maybe leaning a bit towards the extroverted side :)))
What is your dream travel destination, and which book character would you choose to accompany you?
I'd love to go to Greece with Annabeth like she'd be sprouting facts every single second and I'm pretty sure she would know a lot of cool places there too.
What has been the biggest surprise about blogging so far?
The comments, I would've never expected people to actually comment on my posts! and also finding such a wonderful community and making so many friends along the way!
Which blogpost of yours should we all go check out immediately?
I LOVED my Lunar Chronicles post, it was one of the first proper posts I'd written and probably the only book review I'm actually proud of😌 and also the only the only one that's coherent enough to read.
Which fictional world do you think you'd die the quickest in?
ketterdam, as much as I love that book I would not survive a second over there. Like me? Pulling off a heist with the crows? hahaha no. I would just screw the whole thing up and Kaz would personally kill me..
do you prefer talking about hyped or underhyped books on your blog, and why?
I feel like I talk more about overhyped books here (peer pressure y'all ✌😔 jkjk) but I really love talking about underrated books . There are so many wonderful books out there yet to get the love that they deserve and I'm hoping to shove more of them at your face from now on!
book(s) you find yourself recommending to everyone
*prepare to be bamboozled and bombarded by the oncoming onslaught of books*
lovely war, an ember in the ashes(my one true love), any rick riordan book but percy jackson is the best, six of crows, bone gap, the outsiders, between shades of gray,the book thief, radio silence, aristotle and dante discover the secrets of the universe, simon vs the homo-sapiens agenda, the night diary, little women, the unexpected everything, library of fates(amazing representation), fangirl, carry on and finally THE CRUEL PRINCE SERIES ( because apparently that's the only thing on my mind).
that's it…… for now………
a blog post you're really proud of
the lunar chronicles one and best and worst books of the year!
a piece of advice you'd give to newbie bloggers
I'm still a newbie on here( I've had this blog for like 3 or 4 months maybe?) so I'm in absolutely no way qualified to give out any advice of sorts but I've found that interacting with the community is very important! I had no clue how to talk with others on here, and even though I still am extremely awkward at times, commenting on other people's posts is the only way people will find your blog! So moral of the story, don't be like me and talk to others !
a song you've been listening on repeat
in the middle by dodie ;))
character(s) you relate too (book/tv show/movie)
Annabeth from PJO and Katara from ATLA !
what are three books you think everyone should read?
JUST THREE?!?! *dies* if I had to choosee~ between shades of gray, the outsiders and radio silence.
Kaery's Questions!
favourite and least favourite subject?
favourite – maths and history but especially maths. Least favourite- hindi, mainly because I suck at it.
worst movie you've ever watched?
*the percy jackson movies have entered the chat*
best dessert in your opinion?
brownie ice cream hot fudge. NOTHING COMPARES YOU STANDD ALOONEE.
Have you read the cruel prince before? any thoughts on it? PLEASE SEND HELP I NEED TO TALK ABOUT IT WITH SOMEONE. Best dessert in your opinion? Are exams killing you like they're killing me? What book should I add to my already enormous tbr next??????
AND THAT'S A WRAP!! Thank you all for your wonderful questions and comments, they all make me so happy to read and THANK YOU for reading this massive post! Long posts are definitely not my thing due to me being the most laziest bean ever but this was so much fun! Thank you for reading and see you soon!
byEEeeEeeEE,